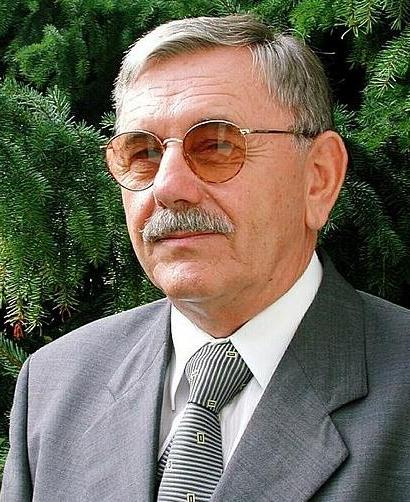 Short biography of professor
Peter Suhel
Dr. Peter Suhel is a Full Professor at the Faculty of Electrical Engineering, University of Ljubljana, Slovenia. In 1963 he gained his B.Sc. in Electronics, he completed his M.Sc. studies in 1969 and archived his D.Sc. degree in 1971, all from University of Ljubljana.
Research activities
From 1973 to 1987 he was the Principal Investigator of an international research project "Rehabilitation of Urinary Bladder Dis-functions Using Electrical Stimulation". His main research results are the development of electrical stimulatory systems for treatment of urinary Dis-functions, as well as the implementation of urodynamic techniques. He has established two urodynamic laboratories and has been Principal Investigator of many national research projects in the field of computer integrated manufacturing(CIM), control instrumentation and has carried out over hundreds projects for Slovene industry.
Awards and honors
Professor Peter Suhel has got a state medal for work with golden wreath and many awards for his work in the field of scientific research. He was invited lecturer in Roma, Washington, Philadelphia, Bologna, New Delhi, Mexico City, Aleppo (Syria) as well as in other countries all over the world.
Publications
Professor Peter Suhel is the author of over 300 international and national scientific contributions. He contributed the chapter in the book "Female Incontinence" and is the author of five textbooks of electrical engineering with over 30 editions. In the following some recent editions are stated.
2003
P.Suhel, B. Murovec: Racunalniska integracija proizvodnje (Computer Integrated Manufacturing), Ljubljana– Velenje – Maribor, 2003.
1997
P.Suhel. Znanje za razvoj slovenske druzbe: "Delavnica 97" (Knowledge for the Development of the Slovenian Society; "Workshop 97"), Ljubljana, 19.junij 1997.

P.Suhel. Kako je nastala "Delavnica 97" (The beginning of "Workshop 97"), Ljubljana,1997.
1996
P.Suhel. Robotika, clanek, Enciklopedija Slovenije (Robotics, an article, Slovenian Enciclopedia), 1996.

P.Suhel. Porazdeljeni merilni sistemi: fazno porocilo za MZT za leti 1995 in 1996 (Distributed measurement systems: a report for the Ministry of science for the years 1995 and 1996).

FES of urinary mechanisms in Ljubljana: activities in the last three decades, 1996.
1995
P.Suhel. Industrijska elektronika: Operacijski ojacevalniki v sistemih (Industrial Electronics: Systems with Operational Amplifiers), 1995.

P.Suhel. Bioimpendance measurement in the lower urinary tract: numerical calculation of the potential and current distribution, 1995.
1994
P.Suhel, A.Kralj. Sistemi industrijske elektronike: Gradniki in sestavi (Industrial Electronic Systems: Building Blocks), 1994.

P.Suhel. Inteligentni merilni in izvrsilni sistemi (Intelligent measurement and actuator systems): TEMPUS, Active learning in automatic control ALIAC. Del III: Gradniki sistemov racunalniske avtomatizacije (Part III: Building Blocks of Computer Automatized Systems).

Back to laboratory homepage.